Welcome to the wonderful world of Lithuania, with its special culture, interesting traditions and many varied tourist attractions.
A country, situated at the geographical centre of Europe, washed by the Baltic Sea, covered with dense forests and meandering rivers and lakes, respectful of its traditions, proud of the Lithuanian language, nurturing its UNESCO world heritage sites, and open to innovations.
If you enjoy trips to the countryside to see spectacular natural landscapes, visit Lithuania. The stunning Curonian Spit and Lithuania's lovely national parks leave an indelible impression on every visitor.
If you prefer vibrant city life, visit Lithuania. You will find all types of dazzling entertainment in each of our cities.

If you feel like indulging in a blissful spa experience, visit Lithuania. Our spa resorts offer some of the highest quality services.

If you love celebrations, visit Lithuania. Lithuanians mark all their jovial holidays with traditional celebrations, merrymaking and festivals.

If you like hearty food, visit Lithuania. You'll be able to try our delectable national and international cuisine.

If you want to experience some genuine hospitality, then you must visit Lithuania!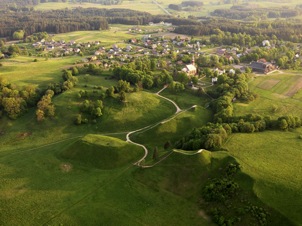 Lithuania is a perfect destination for anyone looking for a peaceful and inspiring getaway. Those who visit often come back and explore it again and again.